Austin Residents - Learn Lean Six Sigma's History Here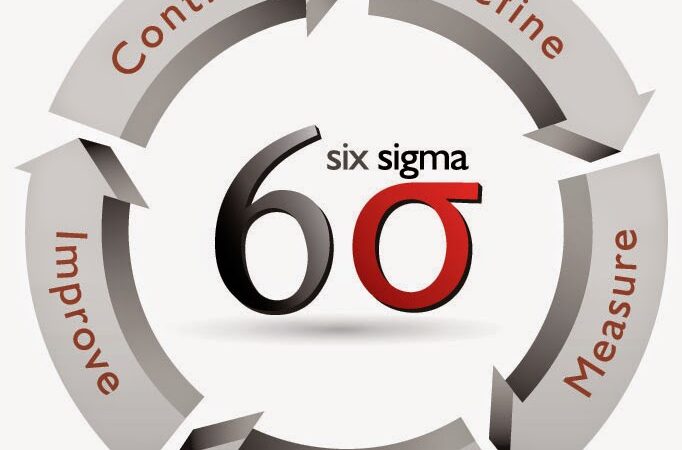 Lean Six Sigma history can be hard to understand and keep up with as it has come a long way since the 1940s, since Lean, the individual methodology, was introduced around this time, followed by Six Sigma in the 80s. Later, both were combined in LSS, which allows organizations to achieve tangible results with the goal of continuous improvement. We are experts in it as Lean Six Sigma Curriculum for Austin High School Students of Texas offers training and certifications.
However, before our students decide to take any of our courses and training, we love introducing them to the history of the methodology and how it was created to help companies focus on customers' priorities, then implement them in their processes or more like keeping them in mind.
All this while also reducing costs and eliminating waste. The goal is to ensure that performance and quality are at the top. However, in recent years, people have considered Lean Six Sigma for other industries, and processes or procedures in all industries can benefit from it.
But why is this methodology such a great influence in today's market, especially in the USA industry?
Well, LSS was created with the purpose of providing a solution to how Japanese companies monopolized production and markets in the 80s. American companies were falling behind, and it was almost impossible to compete with them as methodologies like the Kaizen one we introduced focused on customer satisfaction and continuous improvement while reducing waste.
So, history goes back to how the USA industries combined both methods, Lean and Six Sigma, for better results.
What Are the Methodologies Competing with LSS at the Time?
It is essential to understand Six Sigma logic and its founding principles before you can implement Lean Six Sigma or dive deeper into history. To begin with, methodologies like:
Kanban method of workflow management.

Kaizen for a culture of self-development and continuous improvement.

Value stream mapping for optimizing your process delivery.

Five steps to optimize work with the 5S model.
All of them are part of the methods competing back in the 80s and part of the bases of LSS today as well.
In fact, Lean and Six Sigma are individual methodologies, and we need to focus on them individually to understand how they answer the problems around Japanese companies.
Lean & Six Sigma: Inception & Purpose
Toyota invented Lean in the late 1940s to reduce non-value-adding activities.
The core values of Lean management include:
Your customers' perspective is your guide.

Reduce any work-related waste.

Continue to improve while focusing on customers.
Toyota Production Systems (TPS) is the source of Lean's foundations and where we first see its use as Japanese Taiichi Ohno was its founder in terms of utilization. However, some data takes us back to how Lean was founded on Henry Ford's innovations and Business Process Redesign.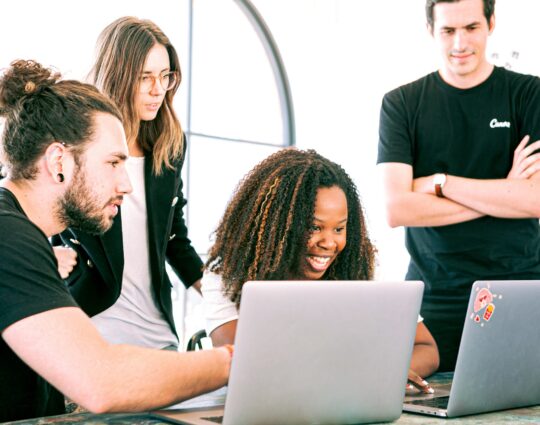 Based on the previous facts, we need to keep in mind Lean and how it works in this way:
Lean starts with the determination of the customer's added value.

Value stream and mapping cycles or processes.

Be able to identify wastes and increase flow. Data is collected and shared with other people to expose the waste. This is the first step in improving the process.

Next, discuss how to set it up so that it starts when the customer asks it and delivers when needed.

Employees will be able to identify areas that need improvement and work together to improve them. This allows for process-wide thought, and everyone is focused on smartly meeting the customer's expectations.
What happens with Six Sigma, and where does it take us?
Motorola developed the method, and General Electric successfully used it at the time. Six Sigma is a process improvement method that dates back to the 1980s, to be more specific, and was used by Motorola to identify and reduce variability in manufacturing processes.
All this follows the way it uses the DMAIC structure to ensure processes and wastes are identified, measured, analyzed, improved, and finally controlled to guarantee that nothing changes but rather improves continuously.
This model is also available in the DMADV (Design for Six Sigma) or DFSS variants. It is possible to measure and identify the most important indicators in a company. This will allow you to determine areas for improvement. Six Sigma gives managers tools and targets to help them create a structured improvement program. It is similar to Lean and focuses on increasing customer value.
Now, Lean Six Sigma came to be in the USA, and its history progresses based on how both methodologies combined were achieving great results in manufacturing in the late 80s after Six Sigma alone was introduced.
From there, it has been implemented in more industries, and today, it has become a great addition to anyone's curriculum as a valuable asset. Thus, make sure to contact us if you want to add training and certification to yours!